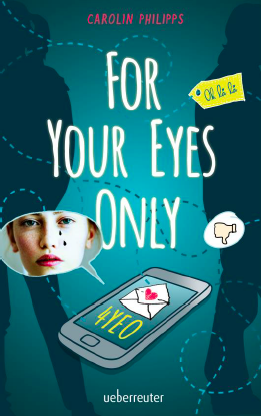 For Your Eyes Only
We got a fantastic new YA title from Ueberreuter which got a lot of attention over the last few weeks.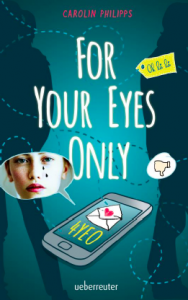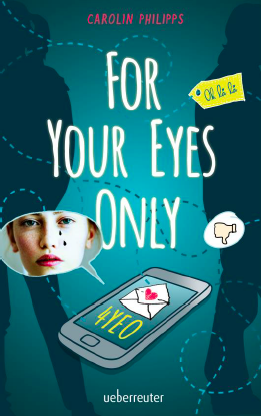 FOR YOUR EYES ONLY by Carolin Philipps (14+, 144pp)
SEXTING and its impact on current social media.
Encourages an awareness for sharing private data on Whats-App, Facebook, etc.
Lilly can't believe it. Finally she is together with Jannis. But soon she worries when Jannis leaves with his graduating class for Majorca. Along is Jannis's ex-friend, Jennifer, who is clear that she wants Jannis back at any price. So Lilly decides to send Jannis some sexy photos while he is on the trip. At first her plans seems to work, as Jannis sends her a longing message. The next day the same photos appear on Facebook with disastrous impact…Lilly is ridiculed by her entire school for posting the photos.
This is an important and worldwide relevant topic and teenagers need to be aware of the danger they can put themselves into. Carolin Philipps has written a number of 'problem' books for Ueberreuter Verlag. Please get in touch for further details.