Carlsen Verlag – Germany 
Carlsen Verlag is one of the biggest and most innovative children's book publisher in Germany. The children's book list consists of board books, picture books and fiction for children and young adults. Distinguished Carlsen authors, e.g. Andreas Steinhöfel, David Chotjewitz, Zoran Drvenkar, James Krüss, Hilke Rosenboom, Hermann Schulz, have been published successfully on the Carlsen list as well as internationally well-known authors such as Avi, Melvin Burgess, Brock Cole, Peter Dickinson, Lian Hearn, Diana Wynne Jones, John Knowles, Ursula LeGuin, Lois Lowry, Gary Paulsen, Philip Pullman and Joanne K. Rowling, whose Harry Potter books have started a worldwide craze for reading. I'm your contact for the English speaking market, Norway, Sweden, Finland and Iceland.

Knesebeck Verlag – Germany (children's list only)
Knesebeck is an excellent publisher of exquisite and high quality illustrated books for adults and children. The publisher has developed a unique and outstanding children's books list alongside its core programme of illustrated books on subjects like travel, art and photography for adults. I'm your contact for the English speaking market, Scandinavia, Dutch and Afrikaans language and Eastern Europe excluding Russia.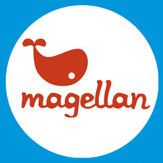 Magellan Verlag – Germany
Magellan is a fairly new publishing house which started with its first programme in autumn 2014 and it has been a huge success. Magellan publish books for children and young adults, from board books to picture books to first reader and middle grade to YA fiction, and all produced at highest quality standards. A small and dedicated team has been working on this list for a long time and I'm very happy and proud to be able to represent them. I'm your contact for the English speaking market, Scandinavia, Russian,  Ukraine, Dutch and Afrikaans language and Poland.

Magnard Jeunesse – France
Magnard Jeunesse is a children's book imprint of the Albin Michel Group. Magnard's main focus is on educational titles, but in recent years they moved towards trade publishing as well. They have published some stunning authors in middle grade and YA over the past few years and their programme continues to grow. I'm your contact for the English speaking market, Scandinavia, Dutch and Afrikaans language, Russia, Ukraine, Poland and the Baltic States.

Wydawnictwo Nasza Księgarnia – Poland
Nasza Księgarnia is a unique publishing house, combining tradition and modernity. They  publish classics such as A.A. Milne ("Winnie the Pooh", "Pooh's House"), Astrid Lindgren ("Children of Bullerbyn", "Ronja, the daughter of the highwayman", "Brothers Lion's Heart") and a nine-volume cycle on Mummies and of course many Polish classics. Apart from fantastic fiction titles, they are also the home to some amazing artists including Katarzyna Bajerowicz, Nikola Kucharska, Artur Nowicki, Daniel de Latour, Emilia Dziubak, Przemysław Liputa and Katarzyna Bogucka. I am you contact for the English speaking markets.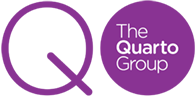 Quarto – UK (children's lists only)
Quarto is a publisher and packager of great illustrated books that entertain, educate and enrich the lives of adults and children around the world. I represent the children's lists in the German speaking markets. These include the following imprints: Quarto Children's Books, Words & Pictures, Ivy Kids, Wide Eyed Editions and Frances Lincoln Children's Books. Please do get in touch for further details and information on upcoming titles.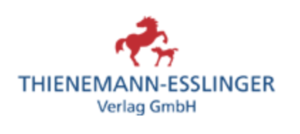 Thienemann-Esslinger Verlag GmbH – Germany
The Thienemann-Esslinger Verlag GmbH is part of Bonnier Media Deutschland and was established early in 2014 after a merger of the Thienemann Verlag GmbH in Stuttgart with the Esslinger F.J. Schreiber GmbH, hitherto in Esslingen. Both Thienemann (founded in 1849) and Esslinger (founded in 1831) can look back on a long history. The focus of the four sectors within the publishing programmes, Thienemann, Esslinger, Planet! and Gabriel lies on books for children and teenagers and covers all ages between 0 and 18, from high-quality picture books to novels for young adults. I'm your contact for the English speaking market and Scandinavia.
Ueberreuter, Annette Betz, G&G, Nilpferd Verlag – Germany/Austria
Ueberreuter was founded by the Salzer family in 1946. In spring 2012 Ueberreuter moved from Vienna to Berlin and publishes realistic and fantasy literature for children and young adults. Annette Betz Verlag publishes books for children up to eight years of age. Its programme consists of picture books, songbooks and series, combining high literary and artistic quality. Nilpferd Verlag is the latest edition to the list and has published award winning, wonderful illustrated picture books and fiction as well as the books by one of Austria's most famous children's book illustrator Erwin Moser. I'm happy to be able to add them to my list and look forward to showing you their new fascinating titles. I'm your contact for the English speaking market, Scandinavia, and the Baltic States.
Please click on their logo to get to the webpage and don't hesitate to get in touch with me regarding any rights enquiries.