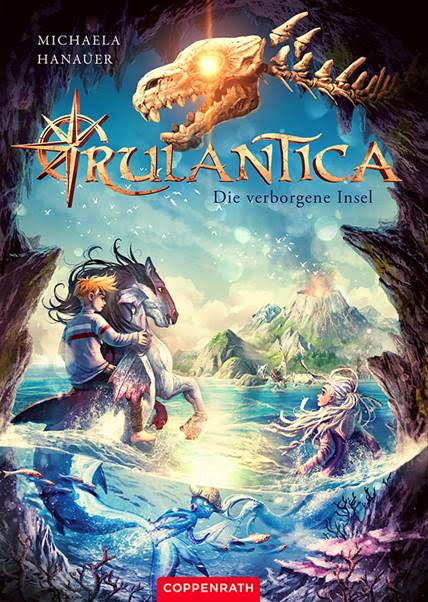 Rulantica – Come and explore the sunken island!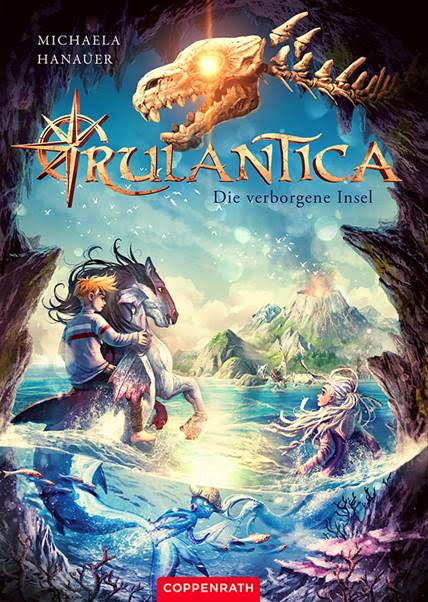 Rulantica – The Sunken Island
by Michaela Hanauer and Helge Vogt
240 pp, 10+
A sunken island and an ancient feud between humans and merpeople.
The opening of the great two-part adventure novel.
High potential for identification among both boys and girls.
Brought to life by "Percy Jackson" illustrator Helge Vogt
Aquina the mermaid has always felt different to the other merpeople of Rulantica. Not long after her twelfth birthday, she learns something incredible: she has a twin brother. Mats is a human boy! And right now, he's in great danger. There is no holding Aquina back, she has to find her true family before it's too late. Mats has grown up in an orphanage, since he was found on the beach as a baby. He's always been afraid of the sea and the water. But he has no idea that he's about to dive headlong into the greatest adventure of his life! When Mats and Aquina meet, they fulfil a centuries-old prophecy by the Nordic gods – and it can mean either the salvation or the end of the whole island world of Rulantica…
The story is based on a new water park which is opening at the Europa Adventure Park in Germany which has visitors from all over Europe and the world.
Here is a link to the book trailer which has also just won the silver medal in the category 'Best Children's Book Trailer'.
https://vimeo.com/mackmedia/review/374645781/dfb76b3594
Please let me know if you want to go on this amazing adventure under the sea! 🙂