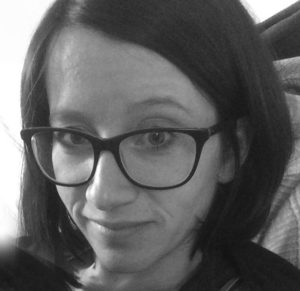 A bit about me …

I decided to start my own agency to be able to represent the lists and titles I fully support and I am passionate about. After my MA in literature I – as everyone else – wanted to become an editor, but as soon as I found out about rights I knew that this would be the perfect job for me. Meeting people around the world and talking with them about beautiful children's books! And I was right! I love my job and today I have several years of experience and previously worked in Germany, New York and London at a number of publishing houses like Loewe Verlag, GBO NY, Quarto and Templar Books/Bonnier which has been an incredible time and learning curve for me. Working with creative people makes this job exciting and I have been very fortunate to be able to share my passion with some astonishing and inspiring personalities. During those years I build up strong relationships with publishers all over the world and got a thorough understanding of the world's children's book market. My focus lies on English language, German language, Scandinavia, Dutch language, Russia and Eastern Europe and I am constantly trying to grow my customer base and knowledge in other territories as well.
Please contact me at tina[at]tibooks.co.uk.
I hope to hear from you soon!
Tina
Services
Global foreign rights representation and consultation
Consulting and setting up a foreign rights strategy for small publising houses
Representing publishers at major book fairs and on trips
Follow-up of submissions and record-keeping of all submissions and their outcome
Negotiating terms and drafting agreements
Organising and handling of co-editions
Packaging including market and customer specific product development
Post sales customer service inlcuding updates on reviews, prizes and sales
Working close with international publishers on their marketing strategy